Clusters of showers and thunderstorms are moving across the Coulee region this morning, making for a rainy end of the week. Temperatures are in the 60s and 70s and winds are east-northeast. Showers and thunderstorms will continue west of the Mississippi through the afternoon, but locations east of the Mississippi are beginning to dry out with partly cloudy skies. It will continue to be humid with temperatures in the 80's.
Showers and thunderstorms will remain scattered west of the Mississippi River through Saturday morning. On Saturday afternoon, the entire region will dry out under mostly sunny skies. Temperatures hit the 80s. Saturday night will be partly cloudy with temperatures in the 60's.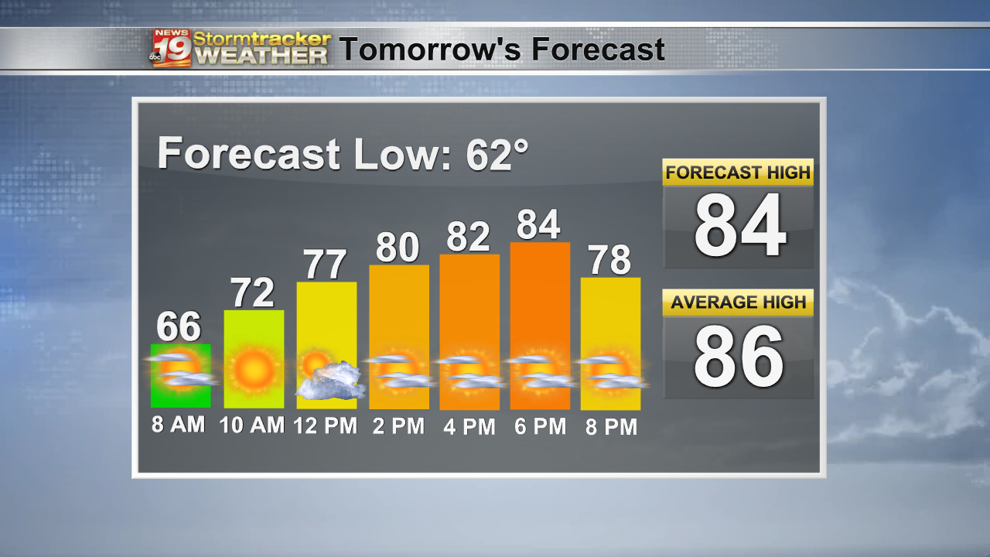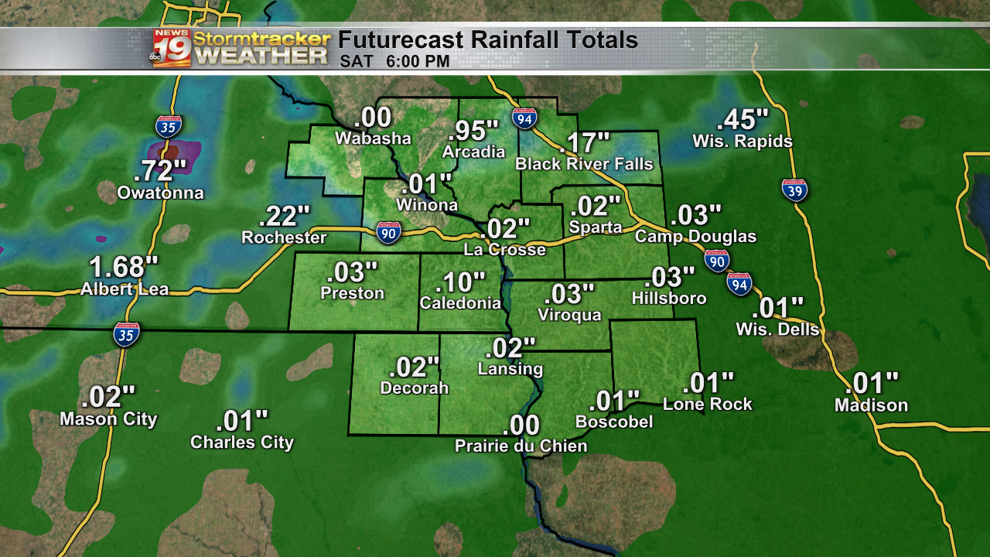 The possibility of severe weather will accompany the return of showers and thunderstorms Sunday through Monday. We will continue to monitor trends.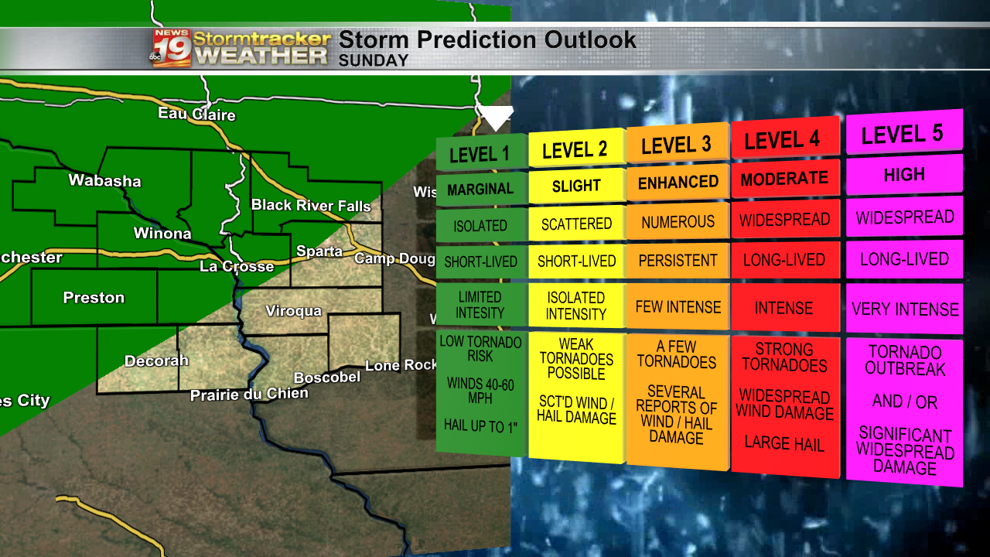 From Tuesday we finally have dry weather that will last until the end of next week, with lots of sunshine and temperatures around 80 degrees.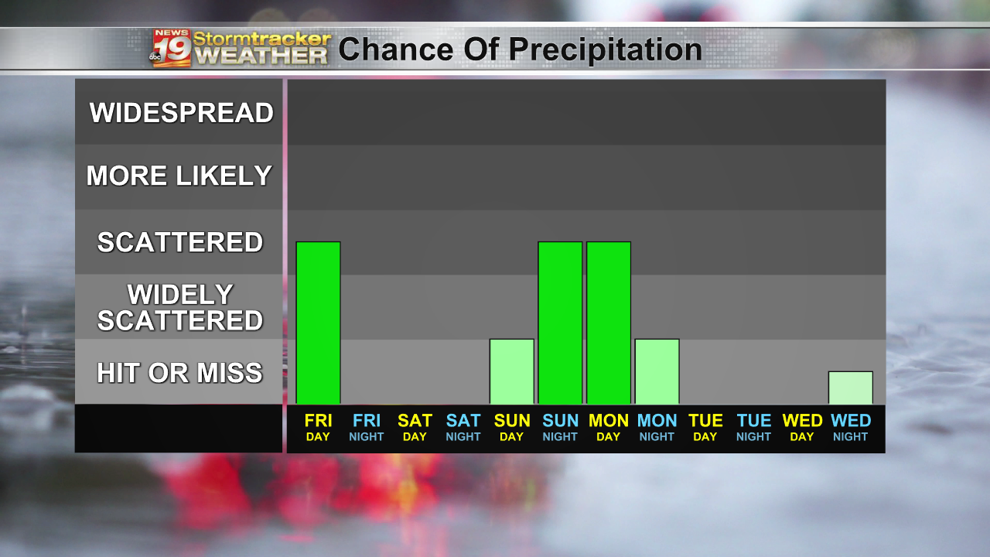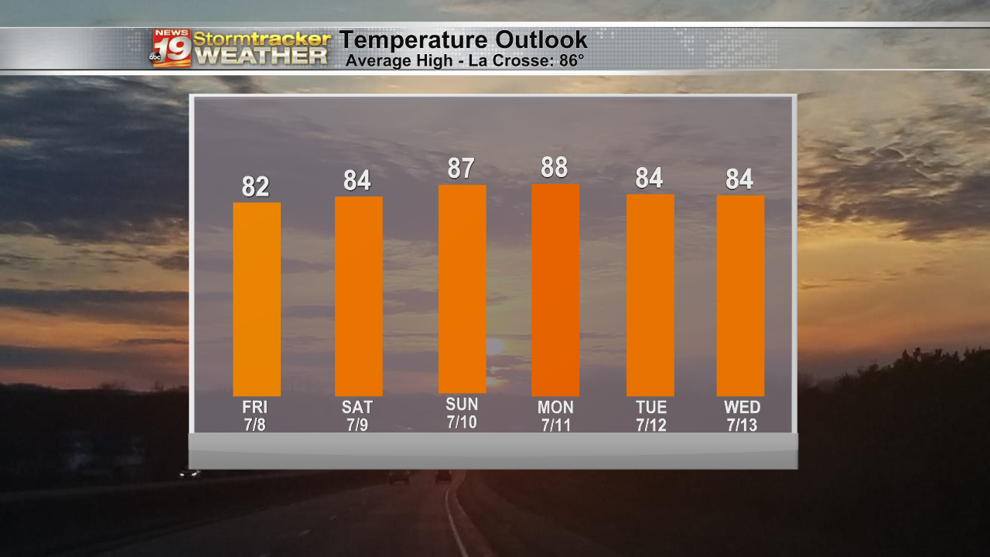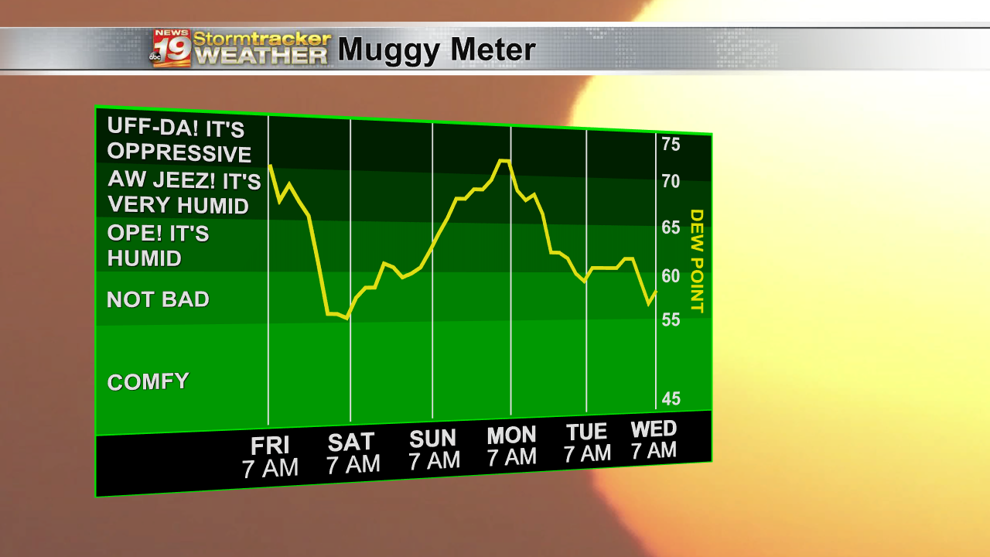 ---
Follow the prediction on WXOW; in our news programs, online on our website, https://wxow.com/weatherand with our WXOW weather app!
Have a great day!
-Stormtracker 19 Meteorologist Miller Hyatt