Heavy rain, damaging winds, hail and flash floods are expected to hit a huge stretch of coastline
Queensland
today, making flood cleaning more difficult.
The stormy weather will hit from Mackay in the north hundreds of miles down to the New South Wales border.
Severe thunderstorms could bring hail and cause flash flooding in central and southeastern counties, according to the Bureau of Meteorology.
Communities in southeast Queensland are still recovering from last week's flooding, with ADF Major General Jake Ellwood warning it could take "years" for some places to recover.
"This will happen over time," he said of the cleanup, which more than 1,200 Queensland ADF staff are helping.
"Of course we will move from phase to phase to phase.
"But it won't be in days and weeks… It's months and years to fully recover."
The state government expects Queensland's economic activity to fall by about $1 billion as a result of the flooding.
More than $930 million in personal insurance claims related to damaged homes, businesses and property.
The ADF today will continue to focus on the rescue and recovery efforts in Bundamba, Fairfield, Gatton, Goodna, Grantham, Gracefield, Gympie, Ipswich, St. Lucia and Rocklea.
Eight helicopters based out of Oakey will conduct search and rescue operations, flying food and supplies to the hardest-hit areas.
Major General Ellwood said there were "frankly heartbreaking" scenes amid the carnage in Queensland.
"We have 22 local government areas that are affected," he told Today.
"In the process, the lives of many, many people were turned upside down."
The "response phase" is now over, he said, with the focus on ensuring aid is properly delivered.
"To make sure people can access their property safely, to make sure they can get around and move forward," he said.
"But of course we have to think about the longer-term recovery at the same time."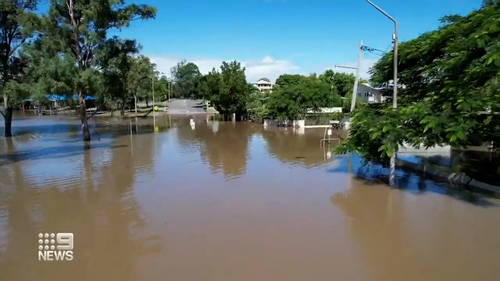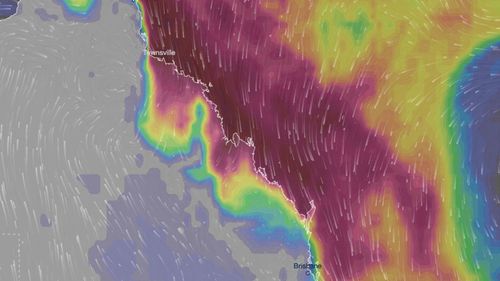 Overnight, a group of slow-moving thunderstorms over the tropical north coast triggered a severe weather warning for locations including Port Douglas, Mossman, Wujal Wujal, Daintree Village and Julatten.
Daintree Village has already recorded 65mm of rain in the hour to 11:15pm Tuesday (12:15am AEDT).
Severe thunderstorms in central and south-eastern districts could hit Wide Bay, the Gold Coast, Brisbane and the Sunshine Coast today.
"We now have conditions where the catchment areas are already very saturated, and if we see rain after an event that we just saw, flash flooding can occur," said meteorologist Laura Boekel.
"We want people to know tomorrow that it doesn't take that much rain to see the effects of the rain."
Low-lying areas around creeks are most at risk of flooding, and residents are being warned to beware of the approaching storms.
Ms Boekel said river levels across south-east Queensland have continued to fall following last week's flood event, but this new round of storms could have the opposite effect.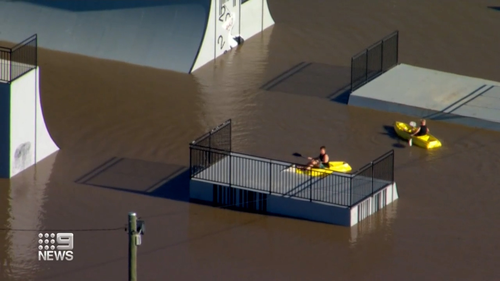 "We've had a few days where the rivers have calmed down a bit," she said.
"We're seeing these waning trends, but we're absolutely still vigilant for what [Wednesday's] weather could bring."
Heatwave hits North Queensland
Meanwhile, an "extraordinary and severe heatwave" is gripping parts of north Queensland.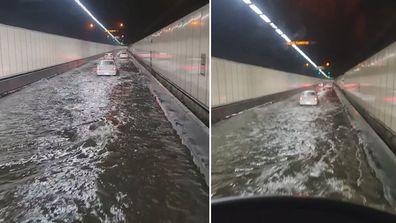 Great Sydney Tunnel turned into a river
Townsville Airport recorded a minimum temperature of 28.9 degrees this morning, with more scorching conditions being recorded.
"This is a March record and 0.1 degrees cooler than the all-time record," said Ms. Boekel.
Charters Towers experienced its hottest March day on Monday with 42.3C on Monday, beating the record set in 1935.