In recent years, the use of unmanned aerial systems (UAS) on battlefields has increased significantly. First, the war between Armenia and Azerbaijan and then the war between Russia and Ukraine showed that drones will dominate future conflicts.
Air operations have traditionally relied on powerful manned combat aircraft to perform critical combat and non-combat roles in militaries that depend on air forces like the United States.
However, as adversaries develop capabilities to detect and attack these aircraft from a greater distance, advanced UAVs that are unmanned and less expensive than fighter jets come into play.
As drones are expected to play a significant role in the military, there is a need for greater range and better efficiency. The Defense Advanced Research Projects Agency (DARPA) wants US Air Force air tankers to take refueling to the next level by using laser beams to increase the range of unmanned aircraft systems.
DARPA has issued a call for information from industry stakeholders on the feasibility of using modified manned tankers to wirelessly power unmanned aerial vehicles through laser beams, which could be a potential game changer for the US military.
The Airborne Energy Well concept was first proposed by DARPA's Tactical Technology Office in a information request (RFI), which earlier this week wanted to investigate wireless power transmission for drones. The agency is looking for solutions that can be installed on existing refueling aircraft such as the KC-46 Pegasus and the KC-135 Stratotanker.
"Responses to this RFI will be used to inform and study future programs that improve aircraft's ability to dynamically move energy across a network of aircraft equipped with energy beam and receiving technologies," according to DARPA.
The wireless movement of energy (heat or electricity) from one place to another using laser light is called laser beams. It can be aimed at any area and provides power 24 hours a day. Energy can be transmitted through fiber optics, air, or space.
"While wireless power transmission technology has begun to be adopted in small-scale commercial applications, its capability within the broad spectrum of military applications has been marginally explored," DARPA said. "By using power beaming, the same tanker could also wirelessly charge a network of UAS," he added.
Laser energy to refuel the UAS
A laser is a beam of concentrated electromagnetic energy that can be used to refuel an unmanned aerial system, increasing its range and the time it can remain airborne. DARPA stated that it intends to build on existing research and development on wireless power transmission for unmanned aircraft systems.
"These UAS could be engineered to receive directed energy to reduce the weight of their organic energy storage," DARPA said. "This energy transfer capability can extend range and operations, with effects similar to air-to-air refueling on DOD operations."
The agency aims to study tactical mobile power generation and distribution for future UAS fleets, similar to typical air-to-air refueling operations that will improve the range and endurance of tactical aircraft, but without the need for physical connections.
According to the agency, a viable technique would be an underwing power-beaming pod capable of producing about 100 kW of virtually continuous laser power. As the Air Force attempts to airlift other parts of remotely piloted air combat vehicles, the ability to increase the range of UAS through directed energy has emerged as a significant concept.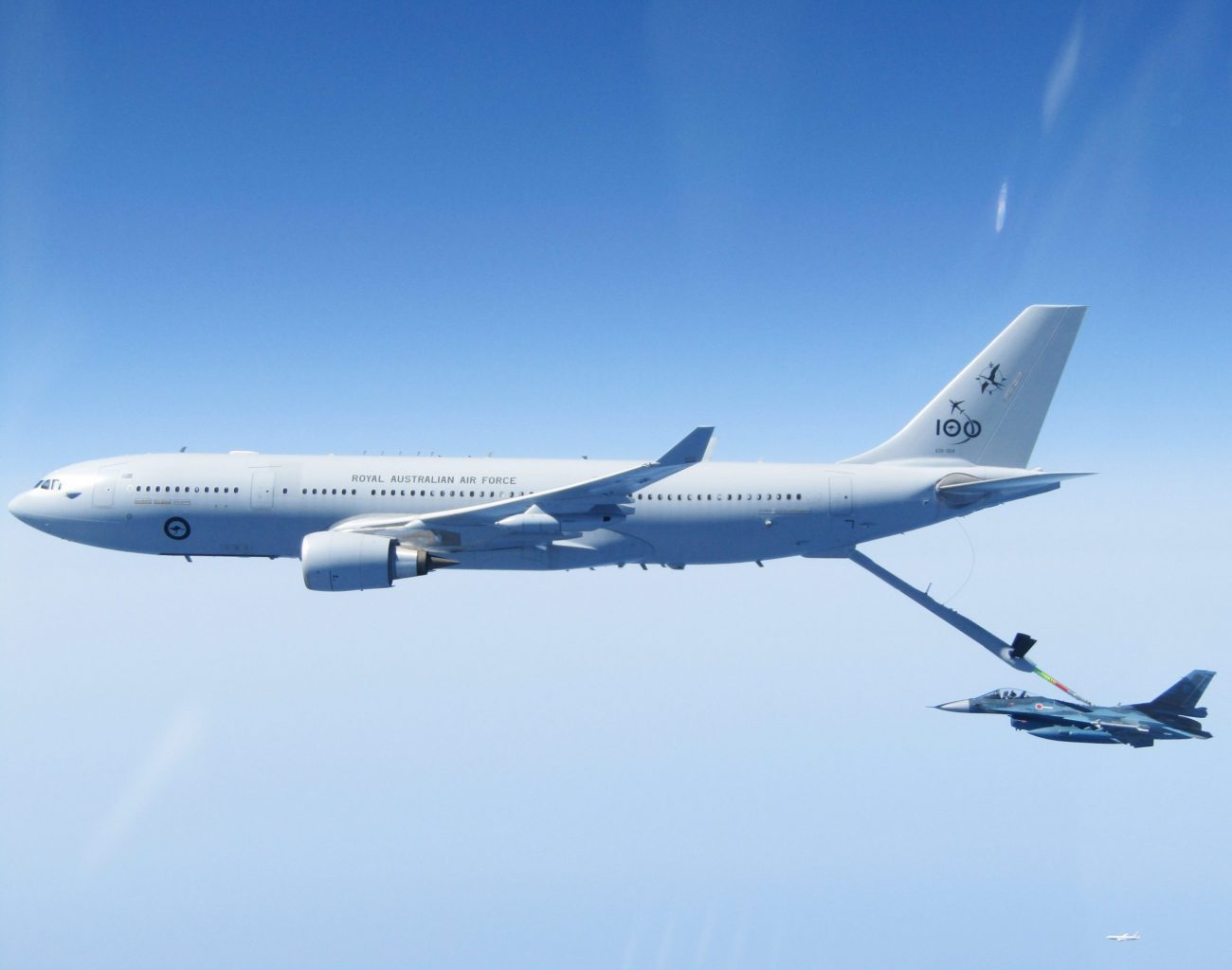 However, this would require a thermal control device that integrates the laser into the tank truck. The technology is also said to enable beam shaping and steering of laser energy "covering a nearly hemispherical field of view" to ensure the energy gets where it's needed.
There is also a need to learn more about onboard power generation and the use of existing or new equipment. The drones' organic energy stores would be reduced, allowing them to carry more weapons or sensors, for example, or benefit from increased stamina without having to land.
"DARPA is about acquiring this cutting technology, which has many risks. So DARPA is doing what it's mandated to do. They start with drones because they would be the lightest and most economical. So you start with the drones and eventually you can do it with bigger planes and fighter planes. America has the economic and scientific power to do this, and once they can demonstrate it, they can bring the price down to acceptable levels. They did that with gallium arsenide and gallium nitride. We have no idea of ​​the gestation period. Still, it's good that they push boundaries."said Abhijit Iyer Mitra, a military expert and senior fellow at the Institute for Peace and Conflict Studies in New Delhi.
Earlier in 2019, a company called PowerLight showed that its power beaming system could transmit 400 watts Electricity to run various lights, laptops and a coffee maker. This was followed later in 2020 by a demonstration of a drone-friendly lightweight energy receiver that Geek Wire had written down.
Ericsson and PowerLight demonstrate the world's first wireless 5G base station

The Proof-of-Concept (PoC) demo milestone was recently achieved in Seattle using Optical Beaming – a laser-based technology that electrically…https://t.co/7Q0cjzhXH6 https://t.co/k33bJkAuku

— Chintan (@HiChintan) October 23, 2021
In October 2021 Ericsson and PowerLight Technologies shown optical beaming, a technology to transmit electricity to a 5G portable base station using the laser. The demonstration used a transmitter and a receiver that may even be hundreds or thousands of meters apart.
However, DARPA strives to go beyond the current commercial realm to ensure laser beams are suitable for military use.
Future Drone Warfare
Unlike fighter jets, which require frequent refueling and cause crew fatigue, drones can remain airborne for up to 24 hours while conducting surveillance, testing air defenses, or waiting for a target.
According to Air Force Secretary Frank Kendall, the Air Force fully embraces the concept of unmanned air combat systems partnering with manned aircraft, such as the sixth-generation fighter and the B-21 Raider bomber cost efficient Approach to increase fleet size.
General Kenneth Wilsbach, commander of the Pacific Air Forces, argues that using "destructible" UAVs against China would be far more appropriate than high-end stealth fighter jets like the F-35 or F-22.
The best option for the US Air Force in the event of a conflict with China, according to the top military official, would be to stockpile destructible systems – like decoys or inhabited UAVs – to exhaust Chinese defenses because they had more targets to fight against and no idea what that's in the air. China has a very sophisticated anti-access/area denial system.
Armed forces want advanced autonomous aircraft that can be deployed repeatedly and, ideally, never be shot down. To For European security and defense, increasing the number of combat aircraft in the fleet makes it easier to accept casualties while maintaining combat effectiveness.
The US is also significantly improving swarm drone technology to meet future challenges. A system for refueling these drones without allowing them to land would bolster US Air Force capabilities, particularly in a conflict in China that would require the US military to get close to enemy lines.