[ad_1]
She was always against a blue Christmas tree. Perhaps the word is not "against"; She was concerned that the blue color that dominates the usual red, silver, and gold over the dark foliage of our tree will look somber. "Christmas should be bright," she said, a statement I dared not contradict.
She was ours Ate Naomi, sister for a long, long time after we gave up the legalistic "in-law". When my older brother, her husband, died in 1999, she stayed with us. I remember walking up to her the day after the funeral and calmly assuring her, without consulting my siblings and parents, that we wanted her to stay with us, but I promised her in particular that she would remain a part of us would, even if she chose to live with us and her children. That I would stand behind her in all of her new decisions in her new life.
In our language, she talked about how she would feel "crippled†if she and the children actually went away. So she stayed; and so we moved with her when a new house was finished. In this new place, we survived the loneliness of leaving a home of memories. We have experienced strong typhoons, which are common in our region. While my siblings and I all moved out of town and out of the country, she stayed in this house. My parents were with her. She saw her three children grow up. She saw them leave the city one by one. She saw them getting married. She was happy when two of them returned to town; She enjoyed working abroad with her daughter for months.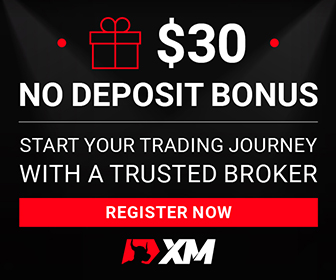 My parents died in this house. Ate Naomi was with us in this sadness. She was also with us in all our joys at parties and gatherings. In the absence of a big brother — a Manoy– She gently slipped into the role of authority. It was she who we consulted when deciding what to prepare for special dinners and lunches. We allowed her to veto our decisions without reluctance. She managed to learn the boring meat recipe my father used to cook on special occasions. And she spoke the language of the island of Ticao, the island our side of the family came from.
When the lockdown was announced, she was on her way to Manila for treatment. She had cancer about six years ago, but a series of chemotherapy treatments brought her well-being back. The lockdown prevented them from traveling but not from teaching online. She was a nurse and part of the Universidad de Santa Isabel and was already retired when the pandemic hit the world. Introduced by the Internet to the arduous handling of modules that were either unstable on her part or totally bad on the part of her students, she became an avid student of the technology. She got a new laptop and every morning she dressed as if she was about to get out and start giving classroom lessons again. But her classroom was her cozy bedroom, furnished with a chic table.
She would complain that she wasn't sure the students were learning. She was concerned about the kind of nurses this "new normal" might create. She was desperate over students complaining about the cost of internet connections and the constant power outages in the provincial cities. Until one day she complained of tiredness. We said it was from the long online sessions. It was time to stop, their children said. But it was hard to ask her to stop teaching.
Her oncologist recommended chemotherapy sessions again this year. She experienced chills on one of them the first time such a reaction occurred. She had to stay in the hospital for a day. We would know much later that this time her body was no longer responding well to treatment.
There would be more hospitalizations. She was in bed at home with her bed propped up against the headboard when I visited her. "It's going fast," she half whispered to me. "Nobody can predict anything Ate Naomi, "I replied. We spoke in ellipses, and I was more afraid of the unsaid than she was.
Two of her children were with her that morning on November 25th. Another daughter was on her way back after the plane that was supposed to take her to the United States had an unusual accident: a tow truck hit the nose. They were already on the plane when they were told their flight had been canceled. The next morning she would find that the next flight didn't come either. This convinced her to return to Naga.
Ate Naomi learned the good news that morning. She passed away peacefully an hour later.
One day in September of that year I came to see her and saw her in the living room. Next to her stood our well-preserved artificial tree – royal in all the blue colors of the world. A blue Christmas tree. This gentle, kind sister of ours made sure she had an early Christmas. It was a celebration before their journey into the radiant blue afterlife. This was a farewell, but not a farewell; This was a consolation that wherever she would go, prayers pass through white clouds and heaven forever promises us the color of heaven.
E-mail: [email protected]
Image courtesy Jimbo Albano
[ad_2]