MANILA, Philippines – The national government did not respond "too late" to the onslaught of Typhoon Odette, President Rodrigo Duterte said in his taped Talk to the People, which aired late Monday evening, and made the delays in helping blocked Roads responsible that lead to inaccessible to certain areas.
Duterte said the government was there to respond to the affected areas on and the day after Typhoon Odette devastated parts of the country last month.
"We weren't too late. The government's reaction is that we were there on or the next day of the typhoon, "Duterte said in a mixture of English and Filipino.
"The coconut palms and other trees that fell on the streets made it impossible for us to do our clearance duty. Those who were available to the Navy had no problem, "he added.
According to the National Disaster Risk Reduction and Management Council (NDRRMC), the total death toll from Typhoon Odette as of Jan. 1 is 407.
Duterte has pledged to put a 10 billion pesos fund to help the areas hit by Typhoon Odette, including 6 billion pesos that would come from the proposed state budget for 2022 once he signs the law.
READ: Typhoon Odette death toll climbs to 407 from Jan 1st – NDRRMC
ATM
Subscribe to our daily newsletter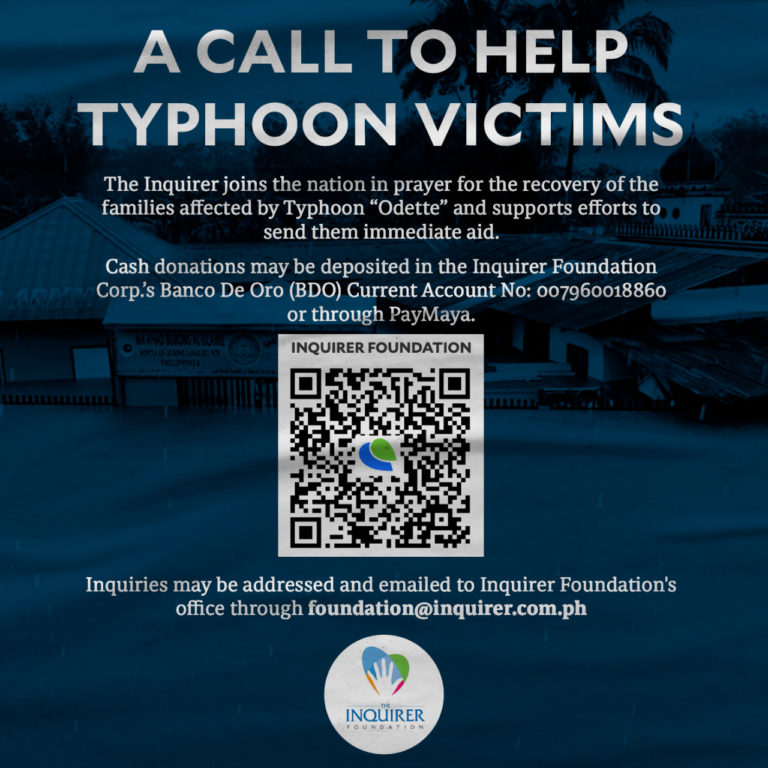 Continue reading
Don't miss any news and information.
Subscribe to something INQUIRY PLUS To get access to The Philippine Daily Inquirer and other 70+ titles, share up to 5 devices, listen to the news, download as early as 4 a.m., and share articles on social media. Call 896 6000