Amid the Ukraine crisis, Russia's S-400 missile defense systems have arrived in Belarus, where they will be used in combat missions as part of an integrated air defense plan.
"S-400 Triumf anti-aircraft missile systems of the Air Force and Air Defense Army of the Eastern Military District, which participated in an inspection of the Union State Strike Force, have arrived in Belarus," the Russian Defense Ministry said said.
In 1999, Russia and Belarus signed a union state treaty for the possible integration of the two neighbors. Last year, they signed another agreement that provided for a total of 28 "integration programs," including a common military doctrine.
As part of the latest exercise, soldiers will march with their vehicles from the unloading point to an undisclosed training ground in the Brest region, according to the ministry. The Russian teams of S-400 surface-to-air missile launchers will activate a combat alert upon arrival at their training sites, the ministry said.
In January 2021, the Ministry of Defense announced that two S-400 air defense divisions would be deployed to Belarus to test the combat readiness of the unified regional air defense system and conduct joint military exercises.
The Union State's integrated air defense system will be tested in two stages. At the first stage, troops will be deployed to Belarusian territory by February 9 to organize the defense of vital state and military facilities. The readiness of the air defense forces to protect key Belarusian infrastructure will also be assessed.
In the second phase, from February 10 to 20, the joint exercises Union Courage 2022 will be held, the aim of which is "to suppress and repel external aggression during a defense operation, as well as to counter terrorism and protect the interests of the Union State".
An attempt to encircle Ukraine?
Western countries are concerned that Russia, which has massed tens of thousands of troops near Ukraine's border, is planning a fresh attack on the country after its 2014 annexation, but Moscow dismisses those fears. Lithuania, which borders Belarus, has also said the presence of Russian troops poses a security risk to the country.
Dubbed "Allied Resolve," the exercises are aimed at "developing new ways of jointly neutralizing threats and stabilizing the situation at the borders," Russian Deputy Defense Minister Alexander Fomin said last month.
#Russian Department of Defense forwards S-400 missile systems #Belarus for drills

United Resolve joint Belarusian-Russian exercises will take place on February 10-20. pic.twitter.com/q7E8uQgG4G

— Ruptly (@Ruptly) January 21, 2022
The mobilization of Russian arms and soldiers across Belarus could result in Ukraine being encircled from three sides. Despite Russia's claims that the operations are part of military exercises, the build-up in Belarus could escalate tensions.
Meanwhile, the majority of Kiev's forces are currently concentrated on the country's eastern borders, where the Russian-backed separatists have been at war for eight years. Military experts and Ukrainian generals believe the government will struggle to rally the troops needed to protect its northern border.
NATO Secretary General Jens Stoltenberg has it too expressed Alerted on February 3 about Russia's continued military build-up around Ukraine, calling Russia's presence in Belarus the largest since the Cold War.
Discussion with PM @KirilPetkov about #Russia's military buildup in and around #Ukraine & Implications for European security. #Bulgaria is committed #NATO Ally contributing to our collective defense.

— Jens Stoltenberg (@jensstoltenberg) February 2, 2022
Ukrainian Defense Minister Oleksii Reznikov previously claimed that Russia's presence in Belarus was becoming a huge security threat to the country, stating that "as a result of Russian control of Belarus, 1,070 kilometers of our border with Belarus became a threat."
Possible duel between F-35 and S-400
As tensions mount, Western countries are bringing arms and military equipment to the region to deter a possible Russian invasion. The S-400 deployment in Belarus is also fairly close to NATO allies Poland and Lithuania, as well as its southern flank with Ukraine.
The Royal Netherlands Air Force will deploy 2 F-35A to Bulgaria for QRA duties

The Royal Netherlands Navy will also deploy an amphibious transport ship, helicopters and 2 land units as part of the first follow-up forces to become part of NATO's Rapid Response Force pic.twitter.com/IxKkGGz5tO

— Intel Air & Sea (@air_intel) January 20, 2022
To counter the Russian tanks, Ukraine is already equipped with American-made Javelin anti-tank missiles. Western countries have put troops "on standby" and are sending ships and jets to bolster the defenses of Eastern Europe.
Denmark will send a frigate to the Baltic Sea and four F-16 fighter jets to Lithuania to bolster NATO's longstanding air policing operation in the region. Spain sends ships for NATO's naval forces and may send fighter jets to Bulgaria. France has agreed to send troops to Romania under NATO command.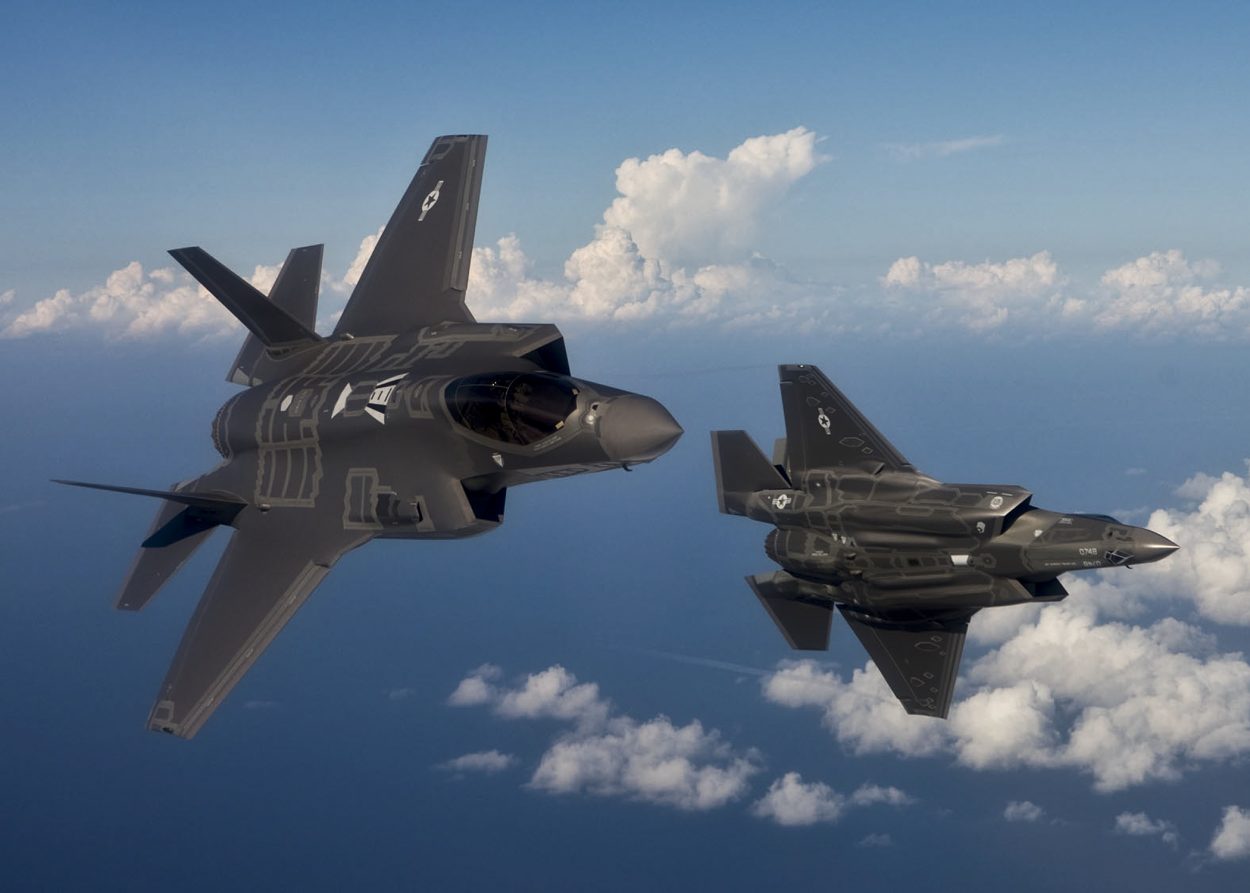 Spain shipped six Eurofighter jets to the Mihail Kogălniceanu airbase near the Romanian city of Constanta and has now offered to send more jets to deter a possible Russian invasion.
The Netherlands will send two of its F-35 stealth fighter jets to Bulgaria from April, as well as ship- and land-based units for the NATO Response Force. Poland and other European countries could also send their F-35s, since Ukraine is within their operational range.
In other words, Russia's much-vaunted S-400 air defense system will lose its mission if the US and NATO begin using advanced fighter jets like the F-35 and Eurofighter Typhoon to thwart a possible invasion of Ukraine.