[ad_1]
Hobartians mop up this morning after thunderstorms that brought heavy rain and hail to the Tasmanian capital and parts of the southeastern part of the state.
Last night, Hobart fell 15.4 millimeters of rain in just half an hour, said the Bureau of Meteorology (BOM).
State Emergency Services (SES) deputy chief of operations Leon Smith said several roads had been cut off due to flash floods.
Loading
"We have seen rainwater matter to the point where … everything has been removed from the rainwater system."
According to its own information, the SES responded to around 45 calls for help in just two hours.
BOM's Brook Oakley said the state has experienced "intense storms," ​​"damaging gusts" of around 120 kilometers per hour, and "major hail," which is "unusual for any season of the year."
"The most remarkable thing about yesterday was the intensity of the rain – how much rain was actually low in a short period of time," she said.
"The weather will be more stable in the next few days, but we expect a cold day tomorrow."
TasNetworks said about 30,000 households have lost electricity.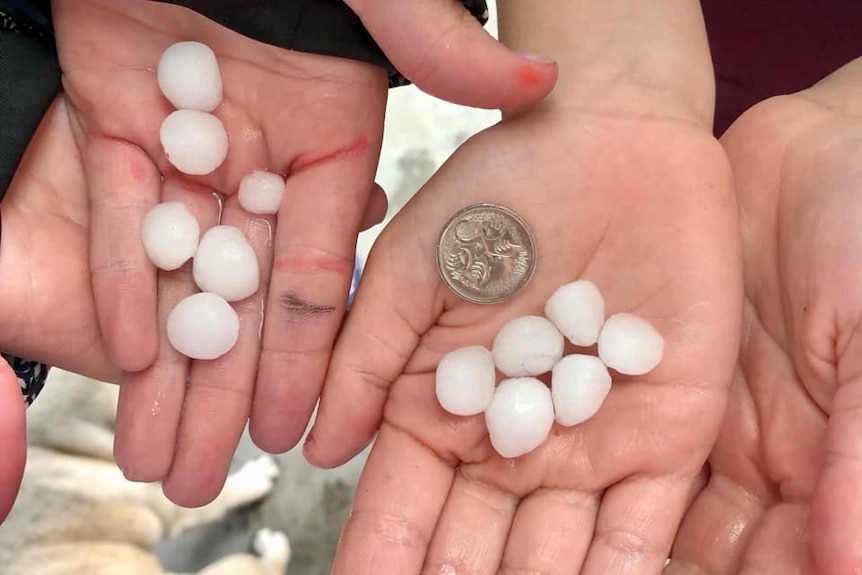 [ad_2]